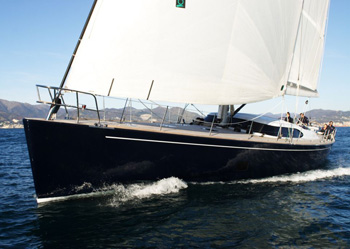 MATELOT Summer 2011 - East Mediterranean

Following a busy summer 2010 in the South Pacific followed by a winter refit in Auckland, New Zealand, MATELOT is currently on a yacht transport ship bound for Europe. MATELOT is available Summer 2011 in Croatia & the East Med (by popular demand of past charterers!)

The weekly charter rate is € 25,000 plus all expenses. All inquiries welcome!

MATELOT can accommodate 6 guests in 3 cabins.
Winter 2010-11 Caribbean
6 - $31,500 USD 4 - $30,000 USD 2 - $28,500 USD
Summer 2011 East Mediterranean
6 - € 25,000 EUR Plus All Expenses