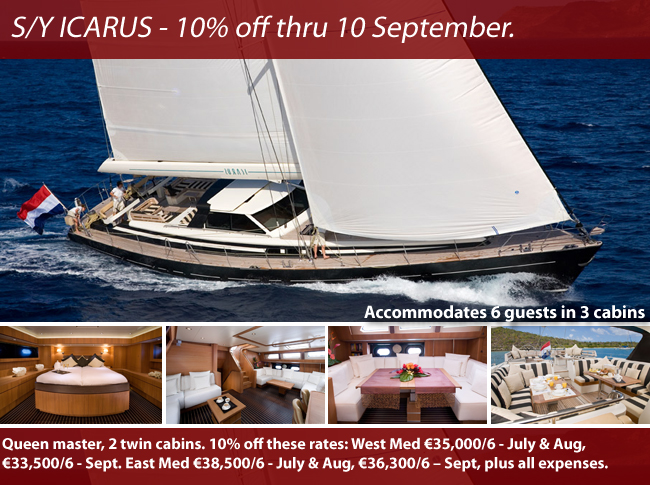 S/Y ICARUS - 10% off thru 10 September.

European styling, high performance and a stellar crew. ICARUS offers 10% off bookings starting 14 July in Mallorca to 2 August, Split. The unique deck saloon's roof opens to create a fabulous cockpit.

Capt. Sam Duce who has logged many miles on ICARUS is relief skipper while Capt. Barry Duck recovers from knee surgery. Sam skippered a 33m sloop for 6 ½ years chartering in the Med and Caribbean. Chef Sophie Bardon, praised by guests as "a first class chef," commands the galley.

Queen master, 2 twin cabins. 10% off these rates: West Med €35,000/6 - July & Aug, €33,500/6 - Sept. East Med €38,500/6 - July & Aug, €36,300/6 – Sept, plus all expenses.