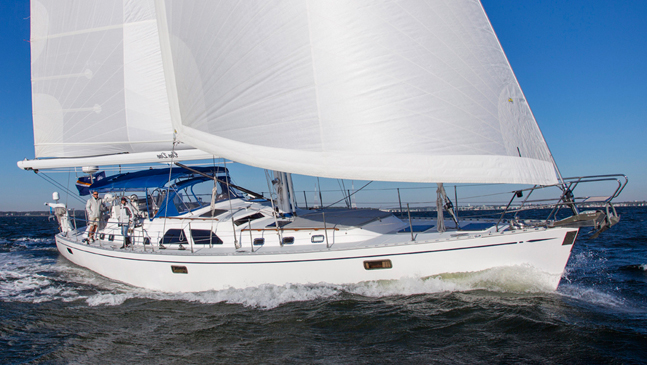 Spend Easter sailing on the beautiful Hylas 70, VOO DOO,
available in your choice of two beautiful Caribbean island groups.

The British Virgins, with shorter sailing distances between islands, are great for first time charterers. Kids – and grown-ups too - love to explore the Baths and snorkel in the caves at Norman Island. Local shoreside spots range from first class resorts on Virgin Gorda to funky Foxy's Beach Bar on Jost Van Dyke

The natural beauty of the Grenadines, located between St. Vincent and Grenada, is unmatched in the Caribbean with many parks and protected areas created to preserve wildlife. See manta rays, sea turtles and colorful tropical fish on your snorkeling expeditions safely escorted by Captain Christophe.