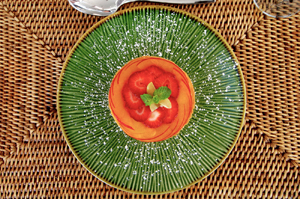 You are cordially invited! Nicholson Yachts Worldwide's crews are busy getting ready to wine, dine and entertain you at this year's Antigua Charter Yacht Show. Our award-winning chefs are planning menus and putting in orders for the best local specialties and imported provisions.
Come enjoy culinary creativity at its best! Our crew's value spending time with you and love to share the dining experience your guests will savor onboard.
Please let us know when you would like to come

for lunch. I have posted the schedule below for your choice of yacht and day. Limited seating – book early!
From 3rd - 7th December 2012 - 12:30 sharp

DESTINY
Falmouth Harbour Marina
ISLAND LADY
Falmouth Harbour Marina

MATAU
Falmouth Harbour Marina

MATELOT
Falmouth Harbour Marina

MELINKA
Falmouth Harbour Marina

REE
Falmouth Harbour Marina

SEJAA
Falmouth Harbour Marina

TILLY MINT
Falmouth Harbour Marina

VOO DOO
Falmouth Harbour Marina