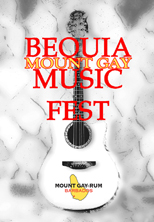 CHARTER MAKAYABELLA FOR THE BEQUIA BLUES FESTIVAL 2012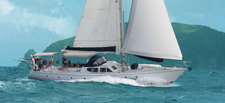 Book MAKAYABELLA for this years Bequia Mount Gay Music Festival (January 26th – 29th) and we'll provide the guests with complimentary tickets to both the Friday and Saturday night performances!!

Outstanding performances by local, regional and international artists has made this music festival one of the "must see" fixtures on the season's calendar.

Based around Dana Gillespie and her London Blues Band's "One Night Only" performance on Friday night, this event, now extended on Bequia to four days, has been receiving increasingly rave reviews since its conception and is a foretaste of the Mustique Blues Festival which continues for a further two weeks.

The main venue is at De Reef, right on the beach in Lower Bay, Bequia, with the big performances on Friday and Saturday night followed by lazy Sunday afternoon "limin'" music to finish off the weekend.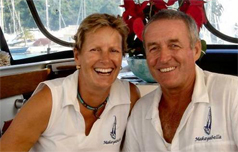 We have taken guests to this event for the last few years and they (and us!) have really enjoyed it. We feel it's a great event and very much worth promoting as a focal point of a charter here in the Grenadines.

So we'd like to suggest brokers might like to try and plan a charter around these dates for a music loving party of up to six guests aboard Makayabella - and we'll provide the festival tickets free of charge.

We can either start the charter with the festival or end with it.

We'd suggest flights be booked either into St Vincent or Canouan (where we can pick up from) or Barbados (local flights available into St Vincent or directly into Bequia).

Remember, for a party of more than four it can be cheaper – and much more convenient – to charter a plane privately from Barbados! Visit www.svgair.com for more details.