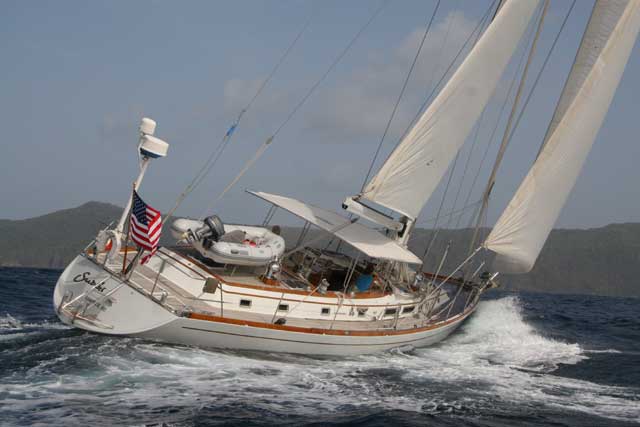 Chris and Duff Walter of sailing yacht SUDIKI share more good news from the Grenadines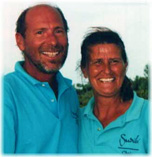 ...
We have had a good season so far on SUDIKI -- wonderful charter guests with some great sailing. We have noticed that business is a bit down for the bare boat companies and cruise ships – but the good news is that it is a great time to come to the Grenadines! The anchorages and prime beaches are much less crowded, it is easier to get reservations at the most popular restaurants & night spots... the dive companies & boutiques are open, and the locals as always, are friendly and welcoming. In addition the famous Caribbean fresh produce is available in abundance, thanks to a particularly rainy autumn.
The popular Bequia Easter Regatta is fast approaching which is a wonderful time to visit the Grenadines and experience this special local event. It's great fun to participate in the racing -- or just watch and then join the parties after the finish! http://www.begos.com/easterregatta/default.htm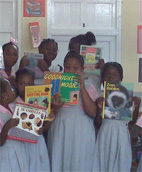 In between charters, we have been involved with one very kind charter broker's charitable children's book project, and helping to distribute the books to schools in the Grenadines. Recently we delivered books to schools on Union Island -- much to the delight and praise of the children & teachers alike! What a joy to see their smiling faces and to know that we are helping to introduce children on these small islands to literary opportunities that they may otherwise never have. We truly hope this will become an annual event as there is nothing else like that down here.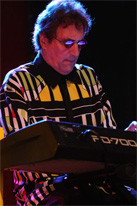 We've also been recently involved in another charitable endeavor in trying to set up two benefit piano concerts -- one to help a 17 year old boy in St. Vincent who needs medical attention for a serious heart problem, and another in Union Island -- just for the local folks who don't have the opportunity to experience such concerts.
In the planning process we met a well known blues musician, David Maxwell http://www.davidmaxwell.com and offered him a charter on SUDIKI in exchange for the concerts.
Whenever we have spare time, we do a little work on our land in Union Island. After clearing the land last summer, a friend of ours planted some vegetables that we have really been enjoying, and also some fruit trees -- which in this ideal tropical climate are already bearing fruit!
SUDIKI looks great and we continue to maintain her in top condition while steadily working on upgrades. We have had new deck boxes built that will be installed when we are back in St. Lucia just before our March 9th charter pick up. We are available this summer for charters in the Grenadines and look forward to welcoming more charter guests on board SUDIKI, and introducing them to this very special part of the Caribbean.
Chris & Duff Walter
Owner / Operators sailing yacht SUDIKI