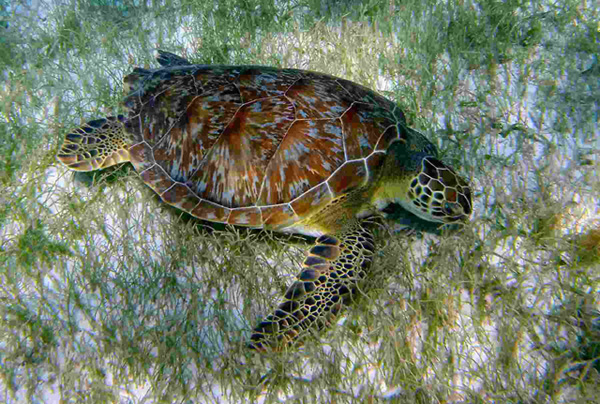 We are thankful to be having a good charter season, due to so many repeat charter guests. We understand that business is off due to the global economy but we wanted to share with you some uplifting news from the Grenadines!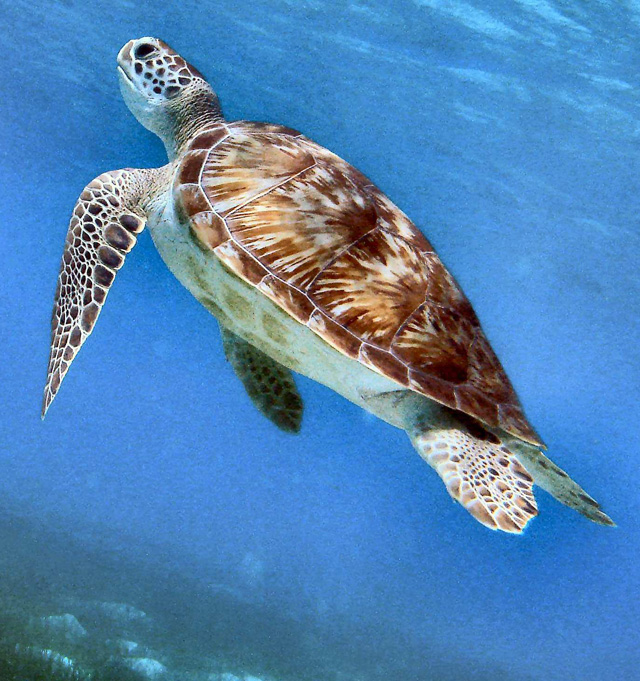 GRENADINE GREEN TURTLES
Besides the totally breathtaking beauty of the Tobago Cays here in the gorgeous Grenadines, we have a unique and touching experience that we always share with our charter guests.
Over the past few years, the once scarce Green Turtles are now to be found in increasing numbers grazing on turtle grass in the shallow crystal clear water off Baradel Island in the Cays. In many cases the turtles have become trusting enough to be approached gingerly by snorkelers allowing, an incredibly close encounter with these graceful wild creatures.
One of us will always accompany our guests on an encounter with the Green Turtles and we offer them the use of our underwater digital camera for a great photographic memento of the turtles, and their holiday on MAKAYABELLA. It is such an uplifting and moving experience which we never tire of sharing.
Back on board MAKAYABELLA we so enjoy watching the pleasure that our guests receive from viewing their photographs, and then their delight upon receiving a CD with copies of the photos to take home and share with family and friends. It is truly rewarding for us and our guests to share this unique and memorable experience. The two photos above were taken by recent charter guests.
We look forward to continuing to offer charter guests on board MAKAYABELLA a wonderful and truly memorable sailing holiday.
Sincerely, John Nicholson & Susan Bruce, s/y MAKAYABELLA