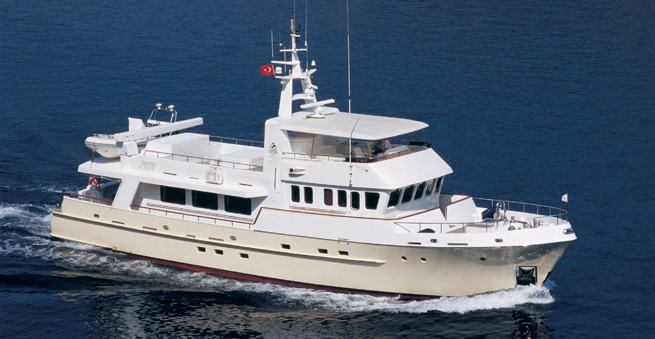 M/Y TIVOLI, 90' Luxury Offshore Expedition Vessel
Pack your cameras, a copy of Moby Dick and join M/Y TIVOLI in the Virgin Islands for prime whale watching time off St. Thomas and St. John in March.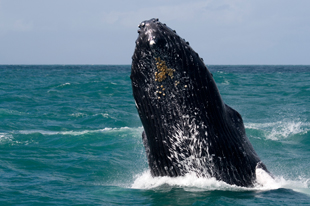 Whales travel from South America through the Caribbean to mate and calve. On their way to New England they pass through St. Thomas where calves spend their first few months of life building up a layer of blubber to keep them warm in colder waters. The most common species seen in the Virgin Islands are humpback whales which grow up to 50 feet long and weigh up to 65 tons.

Captain John Spenlinhauer, a thirty year veteran of yacht chartering, heads the crew of four including South African Chef Caren Sharpen, a Certified Dive Master; British Captain/mate Trevor Marston, 25 years in the Royal Navy; and Joseph Bitman, a US Coast Guard veteran.

I-Pod dockers in all guest cabins, over 1000 music albums, Serius internet radio and surround sound movie system with 750 online movies.
RATES: 6 pax – 25,000USD/week, plus all expenses (reduced from 35,000 USD/week)
Available in the US and British Virgin Islands from March into May / New England for Summer (Owner booking from April 6 through 15.)

Looking ahead: TIVOLI has two new itineraries to suggest to your clients. 7 – 10 day Grenadines Cruise and a "Maine Art Gallery Cruise".