West and East Mediterranean
The Mediterranean has for the last fifty years been the principal destination for yacht charters both for sailing and motor yachts. There are numerous cruising areas available for charter, from the famous French Riviera to the recently discovered pristine waters of Croatia and Montenegro.

The region is popular for its diversified history, different cultures, unique markets, lovely beaches and fabulous food. You can savor the sights, sounds and colors of these beautiful locations from the yacht of your choice.

Western Mediterranean: This region comprising of Spain, France, Italy and the islands of Corsica, Sardinia, Elba, Malta and the Balearics, boasts more luxury yacht charters than any other spot in the world. The Cote d'Azur is the centre of charter activity in France attracting people to events such as the Cannes Film Festival and the Monaco Grand Prix. Some of the most famous and beautiful ports in the world such as Nice, St. Tropez and Antibes attract visitors from far and wide. Corsica known as the Isle de Beauté or the beautiful island, lives up to it's name in every way and a visit to Calvi or Bonifacio is absolutely unforgettable.

Italy offers fabulous luxury cruising areas such as the islands of Sicily, Sardinia, Capri and Ischia as well as the stunning Amalfi coast to the south of Naples. On Italy's East coast lies Venice a fantastic location to start a charter in the Adriatic.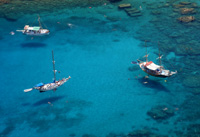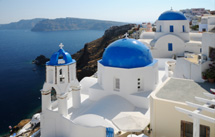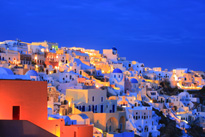 The Eastern Mediterranean destinations are as interesting and diversified as those in the west. They include Croatia, Greece and Turkey. Vivid blue waters and beautiful islands are found throughout the region. There are numerous pristine locations to explore, wonderful beaches and harbors, and traces of the beginnings of Western civilization not found in any other part of the world.

Greece is a much-loved Eastern Mediterranean destination. Historic monuments abound in the Ionian and Cyclades archipelago and the Dodecanese islands are home to the famed city of Rhodes. Turkey is an increasingly popular charter destination with its attractive ports of Marmaris, Bodrum and Gocek on the Southwest coast. Here one can visit colorful markets, trudge through historic ruins and swim in the clear warm blue waters.

Croatia has only very recently been discovered as a charter destination and is still relatively unblemished by modern commerce and developments. The cruising area is enormous with literally hundreds of islands to visit and amongst them the stunning towns of Rovinj, Split and Dubrovnik. In fact why not start your charter in Venice, unique, unchanged, and beautiful, before sailing the short hop to Rovinj and then on south through Croatia towards Montenegro.