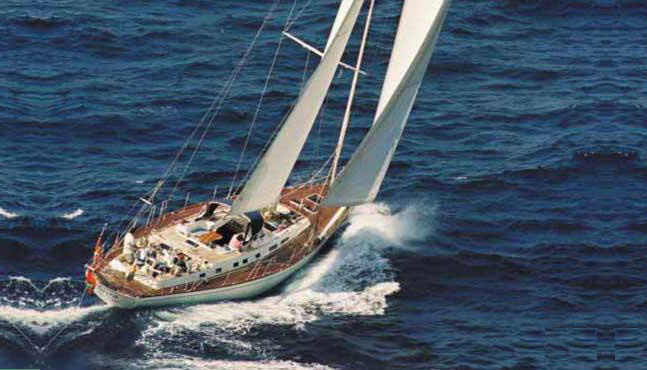 Nicholson Yachts is pleased to introduce Athene Macrae, the delightful new chef on MIRA, 70' Norlin/Sweden. Athene, of British nationality, is most passionate about two things in life, culinary fare and the ocean, which makes her position on MIRA, the best of both worlds.
Athene takes great pride in her ability to create healthy and exciting menus, taking inspiration from a wide variety of cuisines including Italian, French, Middle Eastern, Spanish, Indian and Asian. She will use only the freshest ingredients available and sources organic produce wherever possible (and if you are lucky enough to be where the fish are biting, Athene will catch, prepare and serve them fresh from the Mediterranean to your dinner table!)
For a view of Athene's sample menu, please visit www.charterbrochure.com/mira and click on the "menu" tab.
MIRA is ON THE MOVE and available for charter this summer in the West Med (Sardinia, Corsica and the South of France) and will also consider charters in the East Med (Croatia).
Summer rates are: Euros 16,500 plus expenses.
We look forward to your inquiries.