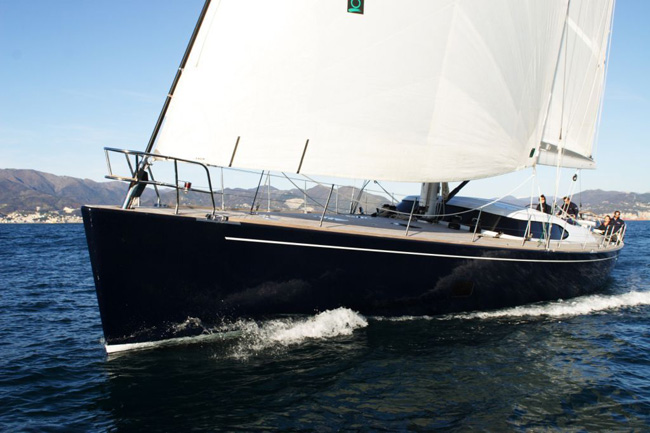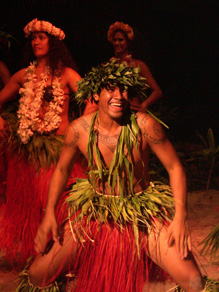 MATELOT has arrived in the
South Pacific & is ready for charters in this pristine destination!
Based in Papeete, Tahiti she is available for charter in the Society Islands or the Tuamotus. Captain Angus Fuller has prepared suggested charter itineraries for each location:
Society Islands Tuamotus Islands
MATELOT is available from now thru 18th July and also for the period 5th to 25th September

Read what guests have to say about their charter on MATELOT:

"It's been a very memorable holiday made all the more special by such a great crew! Thank you Angus for your organization and planning; Jessie for the truly amazing cooking; Ro for the delicious cocktails and Tim for

all the hidden extras! ..." -- March 2010 charter
"... (my client's) reports and feedback were excellent in all areas of the charter. They were very happy with the yacht, its layout, equipment, condition and cleanliness. They have chartered a number of yachts in a similar size range and ...found MATELOT the best yacht yet. As happy as they were with the yacht, they were even more happy with their crew, Angus & Jessie and Tim & Ro. ...each were enthusiastic, knowledgeable, professional and fun. ... took great pains to make the charter special … rated the charter and crew as 10 out of 10 … They would certainly charter with MATELOT and her crew again …" -- February 2010 charter
"Ten blissfully relaxing and spoilt days onboard Matelot – all the superlatives apply..."
-- February 2010 charter

"After many years of sailing our own boats we chartered on "Matelot" and the experience was superb! She sails very good and is extremely comfortable, but her soul is what we liked most. And this soul is you Jessie, Angus..." -- Christmas 2009 charter

MATELOT is a beautiful yacht with luxury accommodations for 6 guests, offering excellent sailing, an outstanding crew & very attractively priced.
MATELOT Summer 2010 Charter Fees
June 1 - December 14, 2010
Society Islands 29,500 Euros
Tuamotus 32,500 Euros
+ all expenses & 12% Polynesia Tax