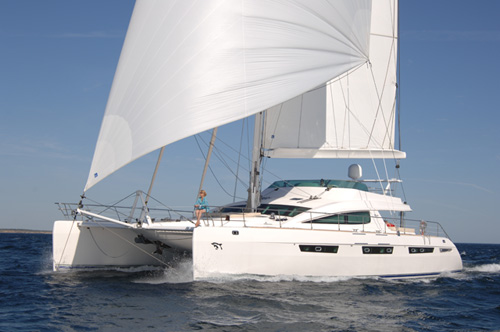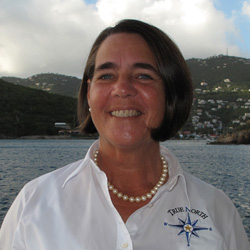 OH WOW...WE'RE OFF TO MATAU !

Exciting news from Virginia Wagner and Jamie Stark…

We are very pleased to announce that we will be taking over MATAU on October 1, 2009. This beautiful new Privilege 74.5 is the premier catamaran in the Caribbean this winter and the only 74.5 available for charter in the world! Your guests will enjoy a new level of exclusivity in MATAU's luxury 5-star interior.

We have enjoyed the past fifteen months aboard TRUE NORTH and we are delighted to continue working with Travis Yachts – the owners of the luxury catamarans TRUE NORTH & MATAU, and look forward to the years ahead.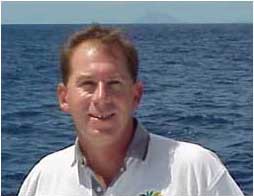 During our tenure on TRUE NORTH, we completed fourteen charters, three boat shows, seven owner weeks, twelve weeks of maintenance / haul out and nearly 10,000 nautical miles – all in spite of a sluggish world economy. We even found the time to sail MATAU across the pond from the Med! So you can be secure in the fact that we have sailed many miles on MATAU and that we know her systems well.
We have always worked very hard to ensure that our charter guests enjoy a memorable and care free charter experience with us. We enjoy the fact that we have become known among charter brokers for creating a truly unique experience for your clients. Some of the personal touches that we have shared with charter guests during our time on TRUE NORTH are "Idol Night" -- where everyone is a star!, hat parties -- everyone makes a hat from scratch, a good old fashioned game of charades, an elegant beach barbecue, a pirate treasure hunt – planned for the kids -- but the parents seemed to enjoy it more!, "TRUE NORTH Oscar Night", sports playoffs, and even a special appearance from Elvis himself! We have never had a guest turndown an invitation to one of these fun adventures.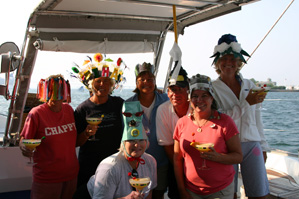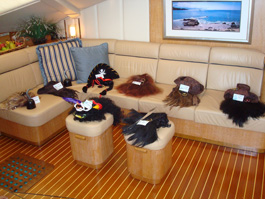 We love seeing our guests enjoy the photographs that we take for them of their vacation. We put all the photos together and then display them on the large screen television to the delight of all. The guests also receive one of our renowned hand made, keepsake photo albums with photos of some of their memorable moments along with a hand drawn chart with the course sailed during their charter. We always make the last evening together with our guests a very special occasion.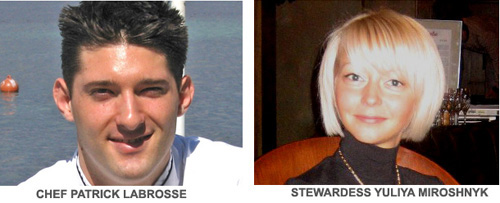 At this time we are pleased to introduce to you the two new crew who are joining us on board MATAU -- chef Patrick Labrosse and stewardess Yuliya Miroshnyk -- an impressive team! Both have extensive motor yacht experience and together we look forward to combining the elegance and luxury of MATAU with an International crew and first class service. We will of course continue offering the unique style of charter that we are known for and that our guests love, but taken to a new level on board MATAU. You can view the complete new crew profiles on Nicholson's web site as well as the Charter Index, MYBA Net & CYA web sites, and we look forward to introducing them to you in person at the Antigua Charter Show 7 – 11 December 2009.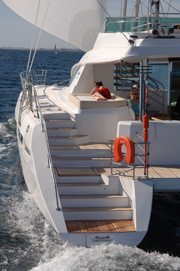 MATAU & TRUE NORTH continue to share the same dedication to guest service and luxurious sailing charters throughout the Caribbean, representing two different price points to offer to your clients. You may be confident that your clients will always enjoy ours and Travis Yachts' tradition of good care and excellent service.

Both MATAU & TRUE NORTH will be available for you to inspect at the Antigua Charter Show and will be berthed side by side at the Falmouth Harbor Marina. We very much look forward to welcoming you on board in Antigua, and to offering both a high standard & memorable charter experience to the valued clients that you entrust to us.


Sincerely yours,

Some Where At Sea... Virginia Wagner & Jamie Stark