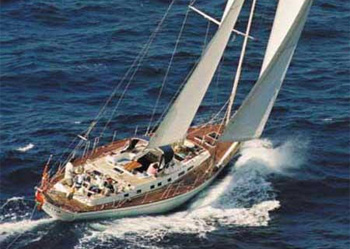 MIRA – Summer 2009 special: € 16,500 + all expenses; based in Gocek, Turkey for East Med charters. MIRA is ideal for 4 or a family party of 6.
MIRA can accommodate 6 guests in 3 cabins.
The Master cabin has a king size bed. One Guest cabin has a double bed. The other Guest cabin has twin beds. All cabins are ensuite MIRA is fully air conditioned through out. Crew has a separate heads and shower.
____________________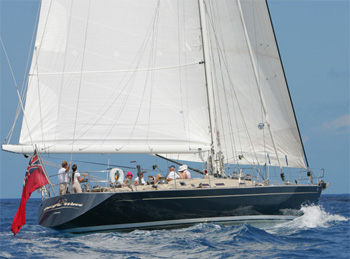 Looking ahead …
PACIFIC WAVE – Will remain in the Caribbean for the summer 2010 season and available anywhere in the Caribbean through July 31st and then in the Grenadines from August 1st onwards. $16,000/2, $17,000, $18,000/6, Caribbean Terms.

PACIFIC WAVE
can accommodate 6 guests in 3 cabins.
Master Cabin has 2 double berths ensuite. Two Twin upper/lower cabins both ensuite.
She is fully air conditioned through out w/controls in cabins.
Crew has a separate heads and shower.


____________________