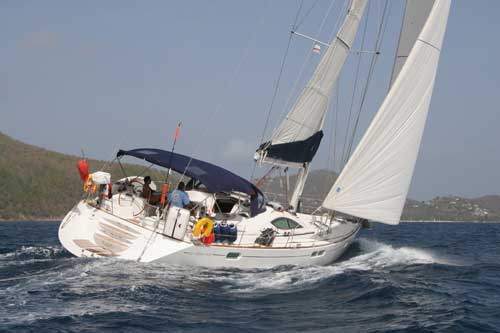 M
A
G
P
I
E
II
MAGPIE II is extending their special offer of 8 days for the price of 7, or
10% off the charter price with a one week minimum charter --
to all charters taking place by the 31st of August.

MAGPIE II Regular Summer 2009 Caribbean Charter Rates
2 - 6900 US$ 4 - 8400 US$
Inclusive except for bar, local cruising taxes/fees, dockage and communications.

MAGPIE II's Captain Ron Sturrock says "May and June are great months to come to the Grenadines. The anchorages are quiet and the weather is nice and settled."