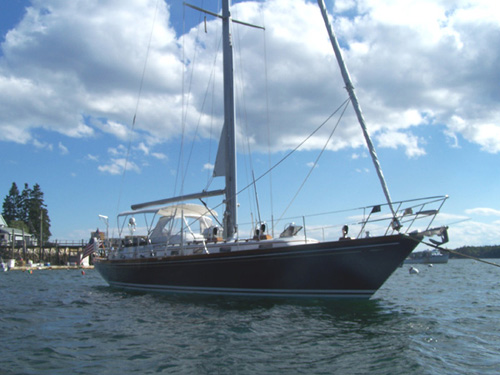 10% discount on charters, PLUS - $500 commission bonus on
BVI bookings from now through May 15th.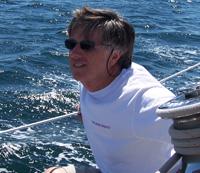 Famed Little Harbor craftsmanship, an exquisite interior and a great crew - the perfect combination for a perfect vacation. Captain Tom Hampson and Chef Christie MacConnell are thoughtful, congenial hosts who put extra care into every detail of your cruise.
Where you go and what you do is up to you. Meals are just what you ordered, expertly prepared and beautifully presented by Christie, your personal chef.
Recent guests wrote the following: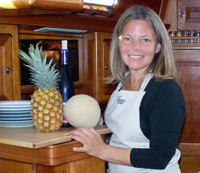 "Tom & Christie, Thank you so much for your wonderful hospitality. The food was incredible, the sailing and accommodations were unbelievable and the company was second to none. Your generosity and your attention to detail made the trip unforgettable."
"We were continually stunned by the beauty of your boat and by your unrelenting generosity! Words cannot express our gratitude!"
"Your tour of the BVI's was so much better that anything we could have imagined!" February 2008
Choose the forward or aft double cabin, each with en suite head and shower.
The discounted rates are: US$ 9,630/2 $10,710/4 - inclusive x bar, taxes, dockage & communications.