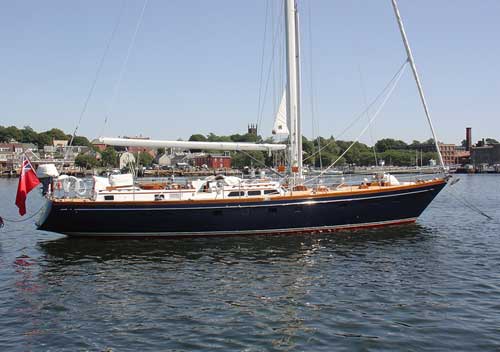 Conundrum
62' Little Harbor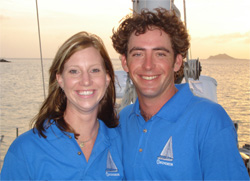 Captain Jonny Spector and Chef Meredith Hester's Christmas guests in the Grenadines had such a wonderful time that they have reserved the same dates for December 2008!
Meredith's creative menus pleased one and all, including a 'mostly vegetarian' 20 year old daughter and an 'always hungry, cheeseburger loving' 17 year old son. Here's what they wrote in the guest book:
"This has been the best sail we have had in 20 years. See you in Nantucket"
Meredith and Jonny did a 24 hour turnaround and gave their New Year's guests, a family of 5, the same high level of service and top quality vacation experience:

"Thank you for the perfect week - relaxing, laughing, wonderful food and memories!"
New Year's Charter, 2008. Mom, Dad and three kids in their 20's. St. Vincent – St. Vincent.
Conundrum accommodates 6 guests. The en suite aft master has double and single berths plus private cockpit access. Two forward cabins - one twin lower singles guest cabin and one upper/lower singles guest cabin, both en suite.

US$ 10,000/2 $12,000/4 $14,000/6 - ex bar, taxes, comm & dockage.