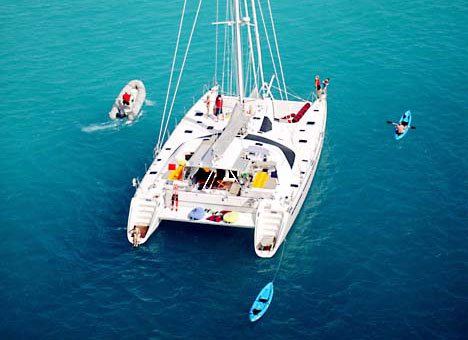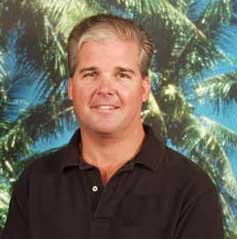 Rob and Tiffany McGovern are "very excited about heading home to start their future on land, and hopefully a little family."
American Captain Rob Crocker, former skipper of the 60 foot catamaran Liahona, the 93' Broward motoryacht Island Voyager and the 56' Sea Ray motor yacht Centre Court, will be the new skipper. He has held a 500 ton USCG license since 1987 and has extensive experience onboard luxury sail and motor yachts up to 120 feet in Florida, the Bahamas and the Caribbean. A few weeks of sailing with the owner, followed by fall maintenance, will have Rob & the new crew settled in and working smoothly together in time for the winter season. They look forward to introducing themselves and welcoming you aboard at the fall charter shows.
Meanwhile, True North's calendar is open from June 18 to July 2. Rob and Tiffany, Euros and Emily would love to fill in one or two more charters and go out with a bang!
Summer 2007 rates:
$25,000/6 $27,500/8 – incl x spec requests, taxes, & dockage. Caribbean.
Please join us in wishing Rob, Tiffany, Euros & Emily every happiness and future success. Charter after charter after charter, they have done an outstanding job, making our job so much easier.