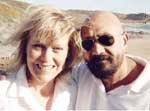 CALLIOPE, 60' schooner. Report from the New Years charter: "... all had a great time & didn't want to leave! They want to make plans to charter again and said they would recommend us to anyone. ... the food was wonderful, better than any they could get onshore... the sailing was great, they enjoyed every bit of it -- water skied, tubed and loved the snorkeling and partied until 5 am New Year's Day!"
CALLIOPE accommodates 8 guests in 2 equal-sized cabins with lower doubles & single uppers, two equal cabins with upper/lower singles. Two heads and showers.
Winter 2007 $6,000/4 $7,000/6 $8,000/8 - inclusive x bar, taxes, dockage, communications. Summer 2007 Caribbean.
COCONUT, 80' Dynamique sloop. "All of us really enjoyed Coconut. Sailing, swimming and snorkeling, wind, weather ... Captain Nick was the perfect captain. Allie cooked wonderful meals and Morag completed the team perfectly! We spent New Year's Evening close to Gustavia, Baie Colombier, and except for Roni and myself, everybody went ashore to see the fireworks ... we sailed from Marigot, St. Martin to Grande Case Baie, and Anguilla - Road Bay, Prickly Pear Cays, Crocus Bay and back to Marigot."
Three en suite doubles. $18,000/2 $19,000/4 $20,000/6 - inclusive x bar, taxes, dockage, communications. COCONUT will be available for summer 2007 charters in New England.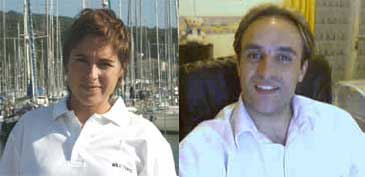 WILD TIGRIS, 76' Swan ketch. A broker passed these comments on to the yacht's owner just a few days into a charter: "They love the yacht and the crew are absolutely excellent." Two days later the guests called the broker to plan a Summer 2007 Mediterranean cruise.
$18,000/2 $19,000/4 $20,000/6 $21,000/8 - - inclusive x bar, taxes, dockage and communications. Available summer 2007 in West Med.