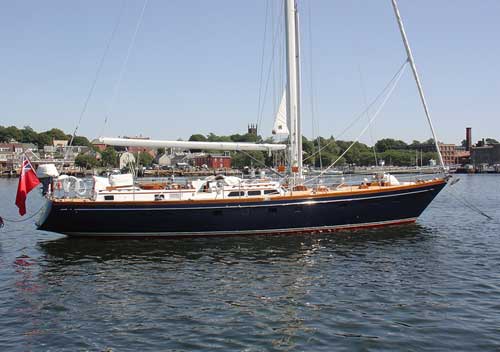 S/Y CONUNDRUM, Little Harbor 62
AVAILABLE for THANKSGIVING!
AVAILABLE for the HOLIDAYS!!
CONUNDRUM is available in the Caribbean for a Thanksgiving charter. New engines have been installed, repairs and hull painting are almost complete. She will not do either of the VI shows, but looks forward to welcoming you aboard and showing off her lovely interior at the Antigua Show.
WINTER 2006/07 AND THANKSGIVING RATE:
$10,000/2 $12,000/4 $14,000/6 - Inclusive x special requests, taxes, dockage and communications.
HOLIDAY RATE:
$11,250/2 $13,500/4 $16,000/6 – as above.
FYI: A new air conditioning system is scheduled for next year. Until then, not to worry. This classic Ted Hood design has fans and hatches in every cabin.
___________________________________