Available for Christmas & New Years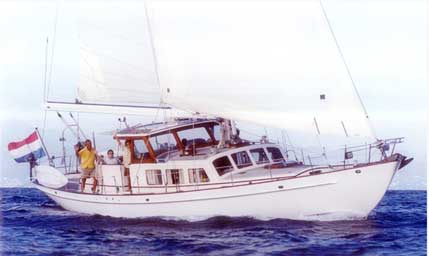 IBIS
60' Sloop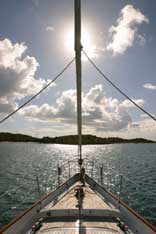 Custom-built in 1962 as a "gentleman's yacht" has been lovingly restored and beautifully maintained by her Dutch owner / operators Robert & Nelliemarie Ketelaar.
Robert is a former college professor of Economics and sailing instructor for summer camps and Nelliemarie is a former teacher of the German language. In their early fifties, they truly enjoy welcoming guests on board IBIS and delight in sharing with them the many treasures of the Caribbean.
IBIS has just completed a charter in the Grenadines and is presently wide open until her next guests board in St. Martin on 14th January. IBIS is in Martinique (stocking up on lovely French wines and cheeses!) and Robert & Nelliemarie are on "stand by" for a "moment's notice" charter and willing to relocate for a charter in the Windwards or Leewards.
Christmas & New Years: $7,475/2, $8,625/4