Antigua Charter Yachts Show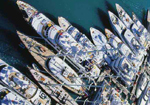 Our charter yacht specialists are now returning from The Antigua Charter Yacht Show (the largest industry charter yacht show in the world. After viewing hundreds of yachts our agents are up to date with the latest news on all the yachts and crews and are ready to assist you in finding that perfect yacht for that winter getaway...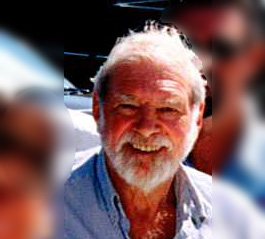 Eight bells for Rodney Arthur Nicholson
19th December 1927 – 7th November 2010
Rodney, Desmond and their father Vernon
Rodney, his brother Desmond and their father, the Commander, sailed into Antigua in 1949 on their yacht the 70' Mollyhawk. They took up residence in English Harbour which was derelict at the time but now beautifully restored. At that time a wealthy American tourist asked if the ladds could sail him down island aboard Mollyhawk, and thus the charter industry was born. Soon after the brothers took more visitors aboard Mollyhawk and other owners left their yachts in Antigua for Rodney and Desmond to look after and charter.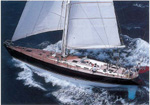 PACIFIC WAVE

"This week has fulfilled – and exceeded – our dreams of a perfect holiday in the Caribbean. The most wonderful, relaxed, pampered and altogether far-too-short few days! Mark, you astounded us with your creative culinary skills and Lynn, your organisation and sailing.

Thanks, both of you."
Suzanne, Helen & John – Melbourne Australia - December 2010 - USVI/BVI
Many yachts are offering special this season - Still specials available for the holidays...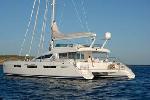 MATAU

Special Winter! 2010-2011
$37,400/6 and $39,900/8 (excluding Christmas / New Years)
ex fine-wine/tx/dive/comm/dock)
Location: Antigua, Caribbean
Winter Charter Destinations..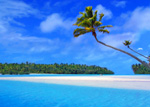 BVI


First time or fifth time, sailors going to the Caribbean are sure to find everything they're looking for in the British Virgin Islands. There are nine major islands and forty smaller islands all linked together in a chain just twenty miles long. Soft sand beaches, great snorkeling, sunken ships and so much more are waiting for you to explore.